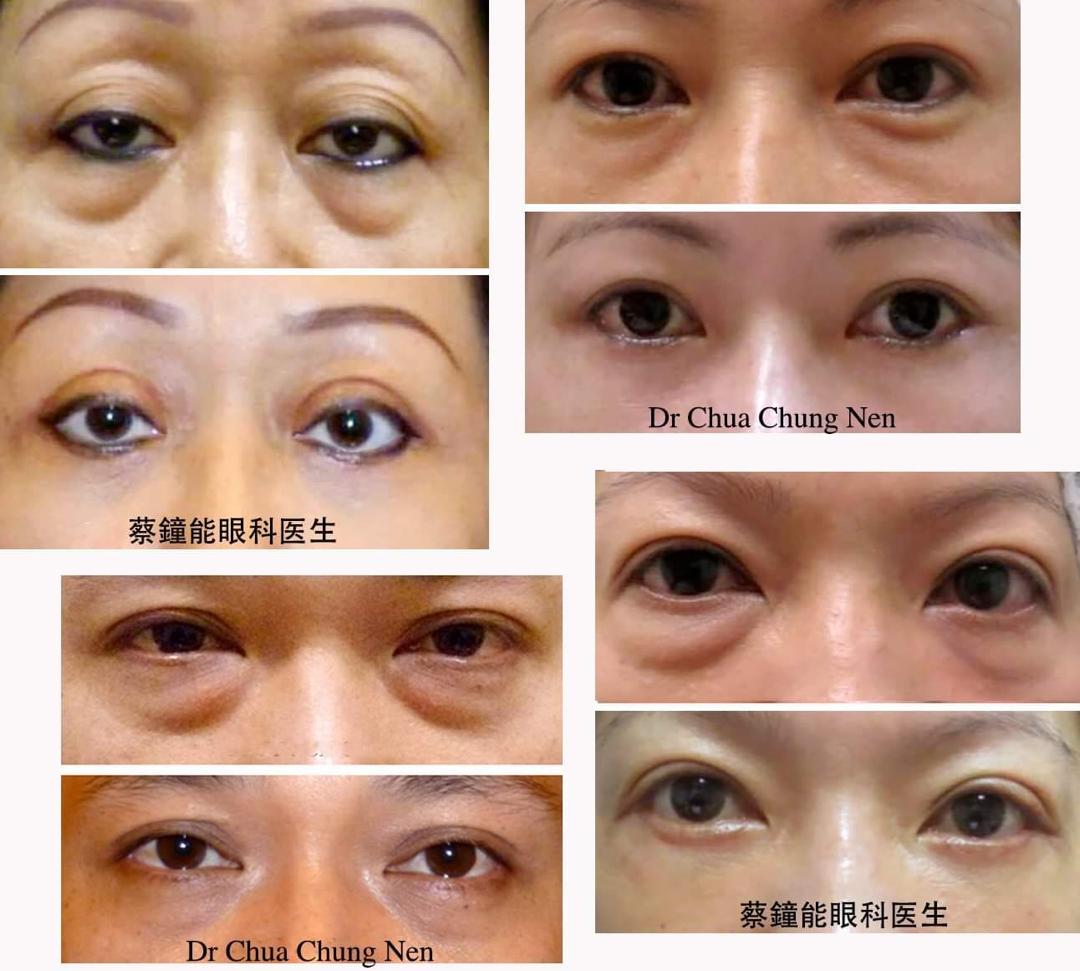 Eyebags
Common surgery performed by oculoplastic surgeons: Eyebags surgery aka lower blepharoplasty
Common surgery performed by oculoplastic surgeons: Eyebags surgery aka lower blepharoplasty
Ophthalmologists that sub-specialise in eyelid surgery are known as oculoplastic surgeons. In addition to training in general ophthalmology, they need to do fellowships in well-known centres that specialise in eyelid surgery.
Eyebags made people looked tired and old. The most common cause of eyebags is ageing. With ageing, the tissues around the eyes such as skin and muscles weaken. Fats that are normally confined to the orbit then move into the lower eyelids, causing the lids to appear puffy. Surgery can effectively correct eyebags.
Dr Chua did his eye training in Oxford Eye Hospital (1997-2000) and did one year of eyelid training in South Thames Deanery, cLondon.
眼部整形外科医生常见的手术:眼袋手术
从事眼睑(眼皮)手术专长的眼科医生也被称为眼科整形外科医生。除了接受一般眼科训练外,他们还需要在专门从事眼睑手术的知名中心进行訓练。
眼袋使人显得疲惫而苍老。 眼袋形成的最主要原因是老化。 随着年龄的增长,眼睛周围的皮肤和肌肉等组织会变弱。 導至眼睛周围的脂肪移入下眼睑,导致眼睑浮肿。 手术可以有效地矫正眼袋。
蔡鐘能医生在牛津眼科医院接受眼科训练(1997-2000年),并在伦敦南泰晤士教务处进行了一年的眼睑手术训练。