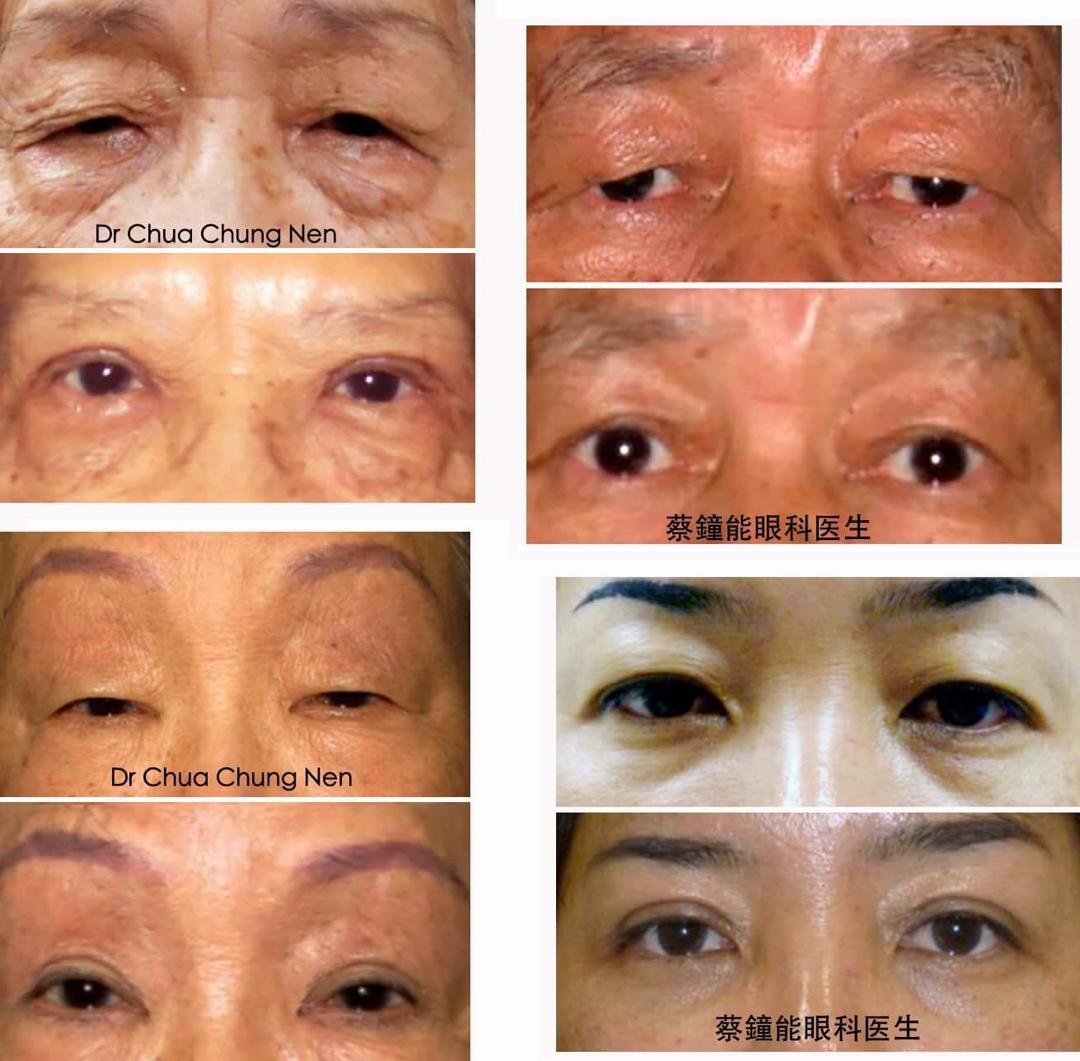 Dermatochalasis or Excess Skin of Upper Eyelids
Dermatochalasis or  Excess Skin of Upper Eyelid
Dermatochalasis or Excess Skin of Upper Eyelid
Ophthalmologists that sub-specialise in eyelid surgery are known as oculoplastic surgeons. In addition to training in general ophthalmology, they need to do fellowships in well-known centres that specialise in eyelid surgery.
The medical term for excess upper eyelid skin is dermatochalasis. It is often due to ageing and sun damage. Sometimes episodes of swelling of the eyelid due to infection or allergy can stretch the skin and cause loose and excess skin. The excess skin not only makes the patient appear tired and old, it can block the vision or make the eyelids heavy and difficult to open. Upper lid blepharoplasty is an effective way of treating excess upper eyelid skin.
Dr Chua did his eye training in Oxford Eye Hospital (1997-2000) and did one year of eyelid training in South Thames Deanery, cLondon.
眼部整形外科医生常见的手术:上眼皮多余手术
从事眼睑(眼皮)手术专长的眼科医生也被称为眼科整形外科医生。除了接受一般眼科训练外,他们还需要在专门从事眼睑手术的知名中心进行訓练。
上眼皮过多通常是由于老化和日晒所引起。此外,由于眼皮感染或过敏也会拉伸皮肤,导致皮肤松弛。多余的皮肤不仅会使人显得疲倦和衰老,还会阻碍视力或使眼睑沉重而难以张开。眼皮手术是治疗上眼皮多余的有效方法。
蔡鐘能医生在牛津眼科医院接受眼科训练(1997-2000年),并在伦敦南泰晤士教务处进行了一年的眼睑手术训练。